This guide provides instructions on how to enroll in the DUO system as a UW-Parkside student. Additionally, it highlights how to log into Canvas and Solar with DUO using suggested methods.
How to Enroll and Authenticate with DUO Mobile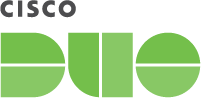 Part One: Enrollment
DUO is UW-Parkside's Multifactor Authentication system. We currently use this as an extra security measure on Canvas and Solar. With DUO, if someone malicious gets a hold of your credentials they won't be able to access sensitive information such as course work, grades, or financial information. You can learn more about DUO here: https://www.uwp.edu/explore/offices/campustechnologyservices/two-step.cfm
If you attempt to log into Canvas or Solar from the UW-Parkside Logins Page but are presented with this message after signing in, you will need to enroll in DUO
The DUO Enrollment process will ask you to download the DUO Mobile app for your smart phone. If you do not have a smart phone, or have a phone that does not support DUO Mobile, please contact the Tech Bar to be setup with a DUO Fob. Fobs are available to students and staff, free of charge.
To begin the DUO Enrollment process, please visit the UW-Parkside DUO Device Management Portal at https://www.uwp.edu/duoportal and sign-in with your UW-Parkside username and password.
You will be prompted to begin the enrollment process; click Start Setup to begin
Next, you will be asked to provide your phone number. Type it in the box, area code first, and then click Continue
After entering your phone number, you will be asked to verify that it is the device you have. This can be done via call or text, with an activation code being sent out via whichever option you choose
On your DUO Mobile app, tap the + (plus) button found next to the DUO logo at the top of the screen. This will open your camera; point this at your computer screen to activate your DUO with UW-Parkside
You are now successfully enrolled in DUO! If you have any issues along the way, please contact the Tech Bar at (262) 595-2444 or servicedesk@uwp.edu, or stop by in-person at Wyllie L101
After you have enrolled in DUO, we recommend setting up your DUO to push to your device automatically. This can be down by clicking the arrow next to When I log in and selecting Automatically send this device a Duo Push. More information on DUO pushes can be found in Part Two. Click Save to finalize this change
Lastly, using the DUO Device Management Portal, you can add additional devices to your account or reactivate devices currently in our system. Click Add another device to be brought through the enrollment process again and add extra devices - it is recommended to have back-up methods of authentication if needed. Clicking the chevron icon (V) next to your phone number followed by Reactivate Duo Mobile will allow you to go through the activation process again. This is used if you have a new phone (but the same phone number) or if you are unable to authenticate with a push or DUO login codes
Part Two: Multifactor Authentication
Once you are enrolled in DUO, you are now ready to sign into Canvas or Solar! To begin, navigate to either login screen from the UW-Parkside Logins page: https://www.uwp.edu/logins
After signing in with your credentials, you will be given three options to authenticate with: "Send Me a Push", "Call Me", and "Enter a Passcode". Choose which method you prefer – each method will be explained in further detail below:
1. Send Me a Push (recommended): The quickest option for authentication is a DUO push. This will send a notification to your phone that when tapped, will bring open a screen with "Approve" or "Deny" options. Tapping "Approve" will log you fully into Canvas or Solar.
2. Enter a Passcode: To log in using a passcode from your DUO Mobile app, open your DUO Mobile. Tap down the chevron icon on your DUO mobile screen to generate a DUO code. If there is already a code on-screen, press refresh to generate a new one. Enter this six-digit code into the DUO prompt and click "Log In" to log you fully into Canvas or Solar.
3. Call Me: This option will call your phone. After pressing any key to confirm, you will be logged fully into Canvas or Solar.
If you come across any issues while using DUO, please contact the Tech Bar at (262) 595-2444 by phone or at Wyllie Hall L107 in-person; 7:45AM-10PM (Mon-Thur) and 7:45AM-4:30PM (Fri).